Are you considering expanding your detached garage? Whether you need extra storage space, a workshop, or simply want to increase the value of your property, adding onto your detached garage can be a smart investment. In this article, we will explore the essential steps and considerations involved in the process of expanding a detached garage.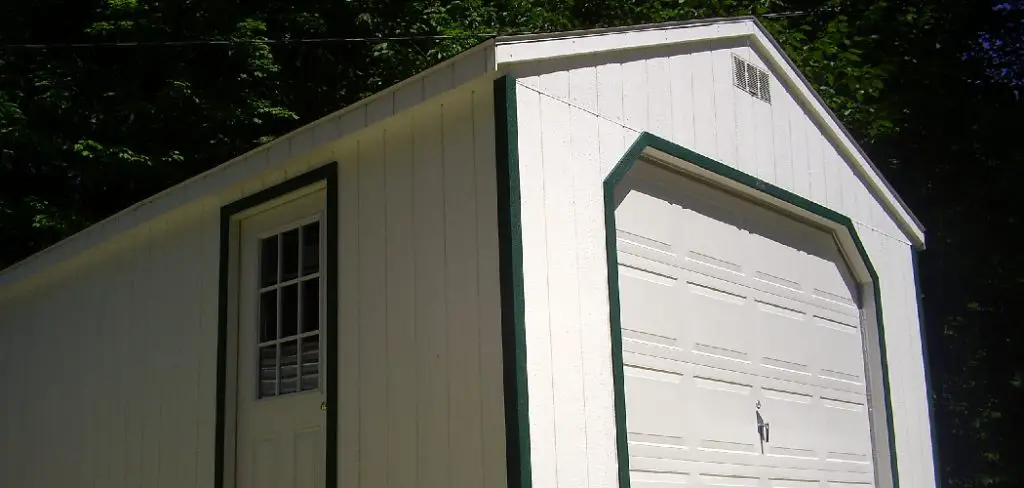 From initial planning and obtaining necessary permits to selecting the right design and materials, we will guide you through each stage of how to add on to a detached garage. Additionally, we will delve into practical tips for maximizing space, ensuring structural integrity, and enhancing the overall aesthetics of your garage addition.
With careful planning and expert guidance, you can successfully add to your detached garage, creating a functional and versatile space that meets your specific needs while enhancing the overall appeal and value of your property.
Can You Extend into a Detached Garage?
Yes, you can extend into a detached garage. Before doing so, it is important to ensure that the project meets local zoning laws and regulations. You will also need to consider how the structure fits with other buildings on your property and whether any special permits are required for construction.
To begin, contact your local planning department or city building department to inquire about the restrictions on extending a detached garage. You may need approved plans or drawings from an architect or engineer before you can start construction.
When preparing your plans, take into account the size and type of structure you want to build, the materials needed, any local codes that must be followed during construction, and how it will fit into the current landscape on your property. Once you have these plans in place, you can begin preparing the necessary paperwork to obtain construction permits and any other required documents.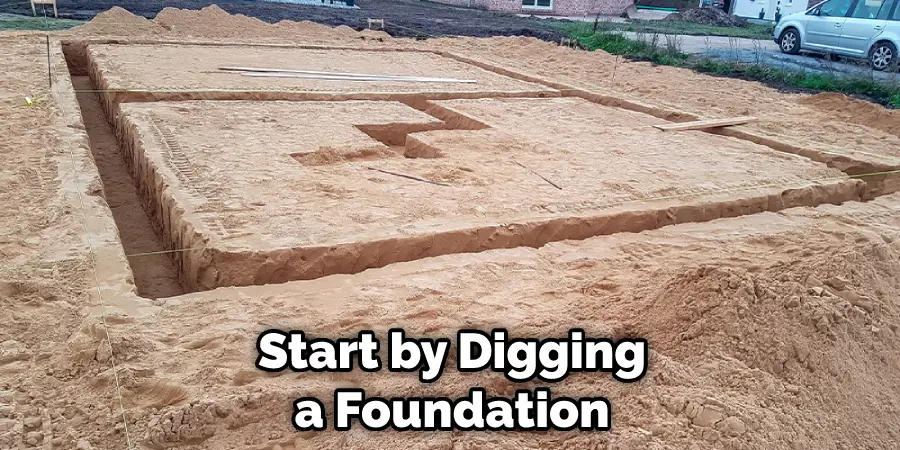 Once all of the paperwork is taken care of, it is time to start building your extension. Start by digging a foundation for the new structure and laying down a concrete slab. Then build the walls and roof of the structure, making sure to follow any specified building codes in your area. Finally, add insulation and finish off the interior as desired.
How Can I Improve My Detached Garage?
Improving your detached garage is a great way to add value and functionality to your home. Depending on the size of the space, you may have the option of making a few simple modifications or you may have to build an addition. Here are some ideas on how to improve your detached garage:
1. Add Insulation:
Insulating your detached garage will help to keep it cooler in the summer and warmer in the winter. This can be especially helpful if you use your garage as a workshop.
2. Add Storage:
Installing shelves and storage units can create much-needed organization in the space and make it easier to find items. Consider installing wall hooks or hanging systems for even more organizational options.
3. Upgrade the Lighting:
If your detached garage has dim, outdated lighting, you may want to upgrade it. This will not only make your garage safer but also more inviting for whatever purpose you use it for.
4. Upgrade the Floor:
If the existing floor of your detached garage is cracked or just plain outdated, consider replacing it with something more modern and attractive. There are a number of options when it comes to flooring, including tile, concrete, and laminate.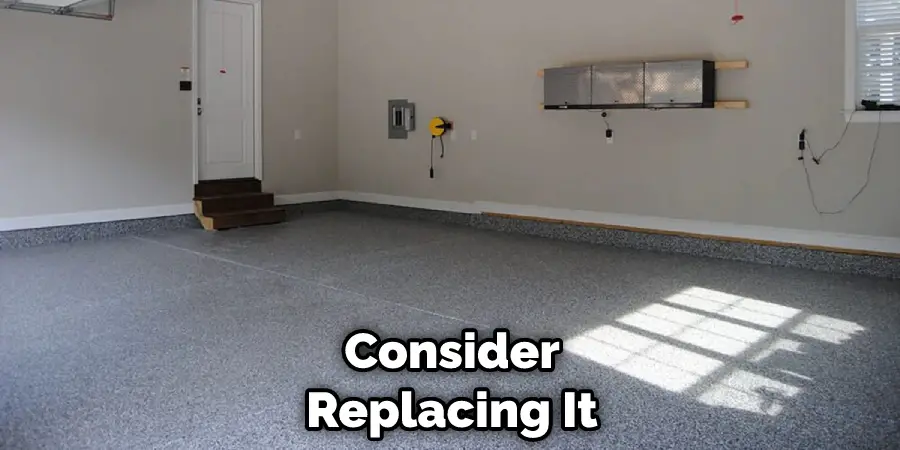 5. Add a Bathroom:
If you use your detached garage as a workspace or as extra living space, adding a bathroom can make it much more functional. You may be able to do this without having to build an addition if there is enough space in the existing structure.
10 Methods How to Add on to a Detached Garage
1.  Add an Extension
One of the simplest ways to add on to a detached garage is to build an extension. This can be done by adding a few extra feet to the length or width of the garage.
This will give you some extra space for storage or to park your car. Make sure to consult a building inspector before starting the project to make sure your plans meet all necessary regulations.
2.  Build a Second Story
Another way to add on to a detached garage is to build a second story. This will give you a lot more space, but it will also be more expensive and require more work. If you decide to go this route, make sure that the foundation of the garage is strong enough to support the additional weight.
You should also make sure that the roof is secure and able to withstand potential snow accumulation. You will need to hire a professional contractor to do this work, as it will involve making structural changes and building walls. Be sure to get all of the necessary permits before beginning construction.
3.  Convert the Attic into Living Space
If your garage has an attic, you may be able to convert it into a living space. This can be done by adding windows and insulation. You may also need to add a staircase leading up to the attic. This will give you some extra space that can be used for storage or as a workshop.
Be sure to get the proper permits and inspections before starting any major renovations. However, it can help to add extra value to your home and make the garage more useful.
4.  Finish the Interior Walls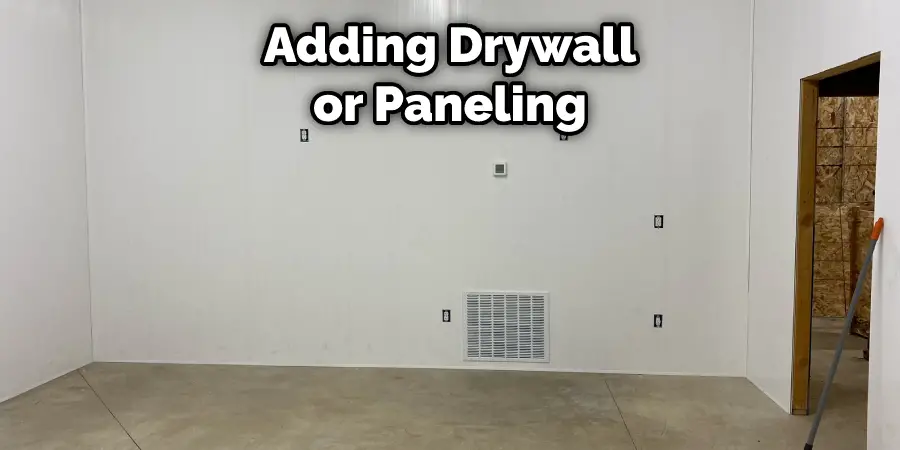 If your garage has unfinished interior walls, you may want to consider finishing them. This can be done by adding drywall or paneling. Finishing the interior walls will make your garage more comfortable and increase its value.
In addition, it may help keep out pests and reduce noise from outside sources. Before beginning the project, make sure to wear protective gear such as gloves, safety glasses, and a dust mask. Additionally, use a level to ensure that the drywall is properly mounted.
5.  Add Windows
Adding windows to your garage will let in natural light and make it more inviting. You can add windows to the sides or the front of the garage. If you live in an area where security is a concern, you may want to consider adding window bars as well.
6.  Paint the Exterior
Giving your garage a fresh coat of paint is a simple way to make it look nicer and increase its curb appeal. You can choose any color you like, but white is always popular for garages because it makes them look clean and bright.
7.  Landscape Around the Garage
Landscaping around your garage can make it look more attractive and increase its curb appeal. You can plant flowers, shrubs, and trees around the perimeter of the garage.
You may also want to consider adding a gravel path leading up to the door to provide a nice look and help protect your lawn from potential wear. You can also consider adding benches, solar-powered lights, or even a water feature to create a pleasant atmosphere.
8.  Install a Garage Door Opener
Installing a garage door opener will allow you to open the door without having get out of your car. There are several types of garage door openers available, so you'll want to look at the features and options that best suit your needs.
If your garage door is heavier than average, you'll likely need to purchase a more powerful opener. Take the time to research the different types and brands of openers before purchasing one.
9.  Install a Car Lift
If you have more than one car, you may want to consider installing a car lift. This will allow you to store an additional car in the same footprint as your existing garage.
It is important to check with local building codes before installing a lift to make sure it meets all necessary requirements. You may also need to obtain a permit before installing the lift. Once you have done this, you can hire professionals to install it for you.
10.  Add Shelves and Storage Units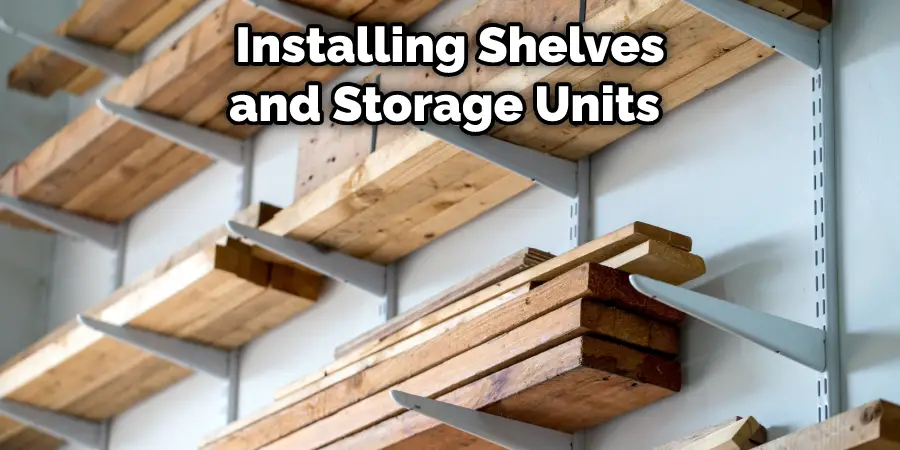 Installing shelves and storage units can create much-needed organization in the space and make it easier to find items. If you are going to use the area for a workshop, consider wall-mounted shelves, pegboards or tool racks to store tools and materials. Adding cabinets is ideal if you plan on using the space as storage and can also help keep any pet items out of sight.
Conclusion
After learning the steps for how to add on to a detached garage, one should now have the confidence to undertake this helpful home project. Whether it's for increased storage space, housing an additional vehicle, or making extra room out of the structure, expanding on a preexisting detached garage can be a beneficial project that can bring returns on one's investments over time.
Talking with local professionals or contractors to properly determine what and when supplies will be needed is a key factor in acquiring the know-how before starting such a task.
Researching different options and methods that lie within one's area can equip them with the knowledge needed to get started so they can turn their ideas into reality.